After this raw pummeling by Devon Lebron, Louis Ricaute's hole must be officially certified as indestructible.
Hairy, pierced, intense, and insatiable, Louis Ricaute is one of the most resilient and cock-hungry bottoms around. When he found out he would finally have his chance with TimTales exclusive Devon Lebron, he hoped right a plane. Devon is a rough, dominant Dominican who takes prisoners with his dick.
In other words, as with Diego Reyes and Caio Veyron last time, this is Tim Kruger's casting brilliance once again.
After being spit-roasted and practically drowned by Louis Ricaute and Fostter Riviera that time, Louis has nothing to prove. But even for him, it was the girth of Devon's club of a cock that even gave him pause. ¡Peligrosamente grueso! "Dangerously thick" is what he said at first glance.But when it comes to cocks, Louis thrives on living dangerously.
Some cocks are just made for sucking. Should there ever be an actual apocalypse, however, Devon Lebron's cock is likely to repurposed for giving endoscopies.
No matter how mammoth the dick — or how relentlessly hard it's pounding, the look in Louis' eyes and the condition of his cock never say "when will this be over," but "how long can this last?"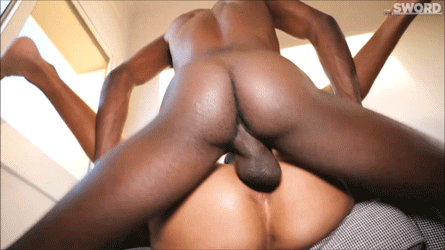 Devon went to Pound Town on Louis today. He may have gone home sore. But he sure didn't go home thirsty.
[Watch "Louis Ricaute & Devon Lebron: Raw" at Tim Tales]