If you never had a burning desire to attend "Burning Man," this might change your mind …
You will not find some people some lining their hometown streets for a Labor Day weekend parade.
They will be in the desert. Naked, stoned, and quite possibly, lubed.
Burning Man has been described as, "The annual festival of freedom, expression, drugs and sunburns is like Mecca to those who regularly attend, and among the 60,000 odd revelers are (unsurprisingly) tons of gays."
I think I may have discovered a couple of reasons for "the tons of gays …"
One would be Colby Keller …

… and this might be the other.
Camp Gymnasium organized naked oil wrestling at Burning Man this year – our first time as a theme camp and two successful events! For many, it was the first experience of public nudity, and what a way to try it! Wrestling is very engaging, as it has strong physical and social aspects, only enhanced by nudity. We used sumo rules, which are the easiest to follow from all wrestling types, and added some Greekness to it with olive oil (and nudity), as a reference to the authentic Olympics.
But if you have another ideal way for the winners to celebrate their victory, they've been "wrestling" over at NakedKombat for years …
For example, this tag team match with Jessie Colter and DJ vs Eli Hunter and Micah Brandt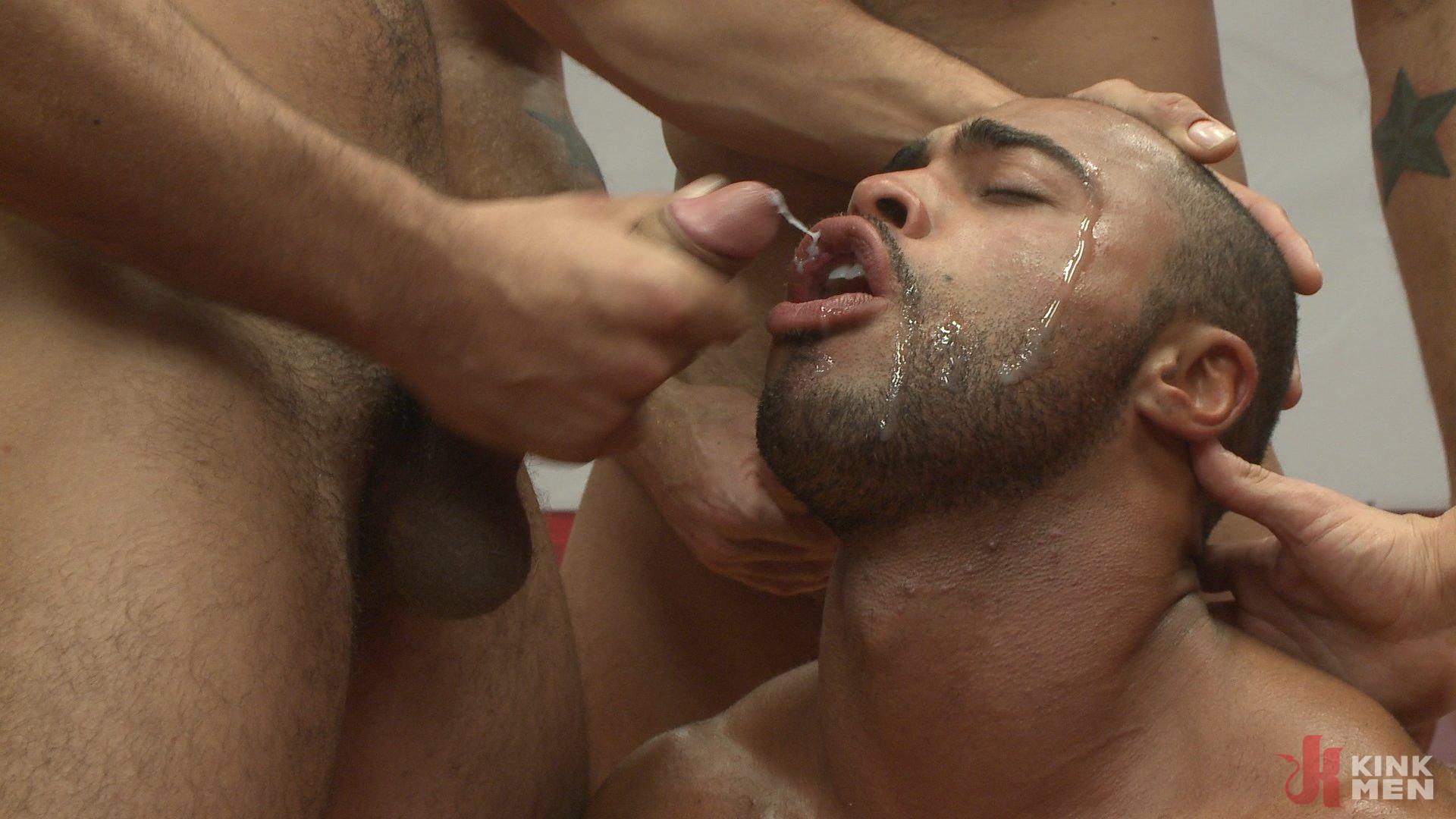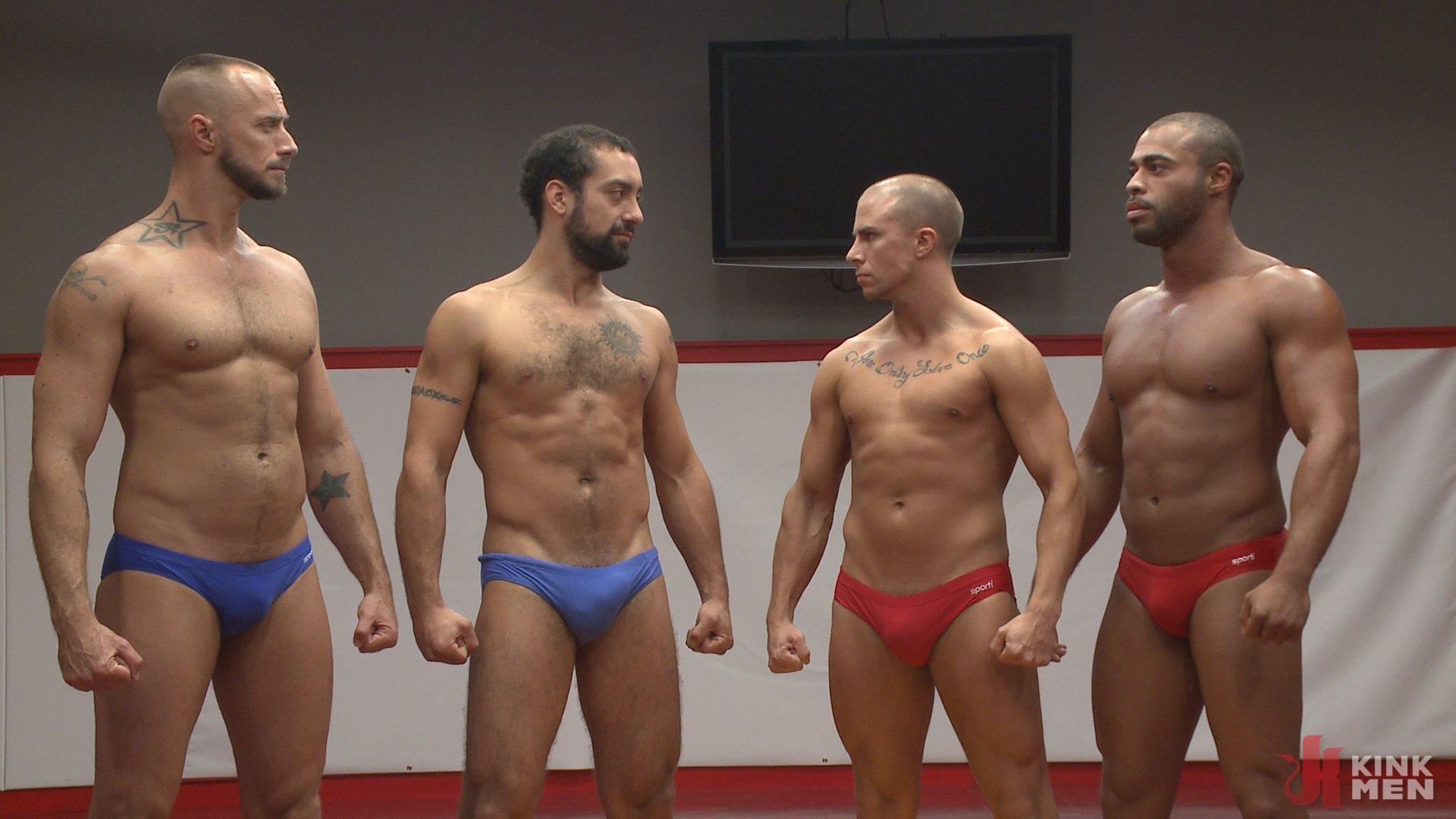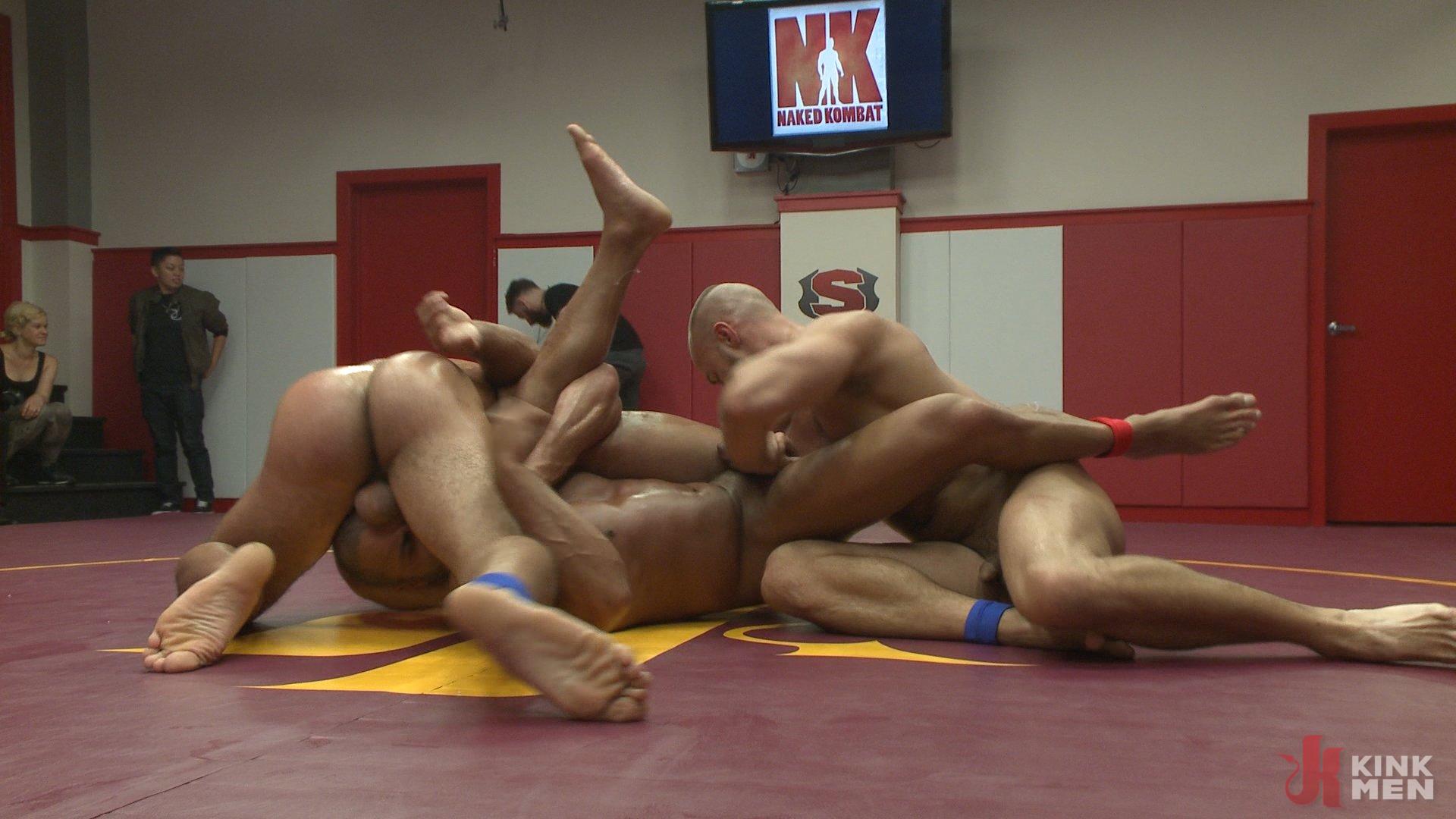 Live in front of a rowdy audience, Eli Hunter and Micah Brandt take on DJ and Jessie Colter in a vengeance match to reclaim their glory. Both teams are feeling cocky and ready to fight and fuck their way to victory. In a set of three explosive rounds, these studs duke it out, toe to toe, cock to cock. They pull every hold out the book and every dirty trick out of their horny minds. With a last second injury to one of our kombatants, the losing teammate is left to face the sex round all on his own. He hungrily submits to his competitor's dicks as the crowd roars before he's showered in cum!

(h/t ActiveNaturalists)

Previously:
Christian Wilde Gives Scott Harbor Some Slave Training, and Mitch Vaughn Wrestles and Tortures Ivan Gregory, for Kink.com

[Visit NakedKombat]
[Test your boundaries at the Kink Man Theater at NakedSword]