At least the Sean Cody "oops" now seems to have an expiration date – but not yet.
It wasn't just The Sword and the gay blogosphere up and arms about the technical glitches making some of Sean Cody scenes the past couple of weeks nearly unwatchable.
When a member emailed them, Sean Cody admitted the culprit: brand new 4K cameras. They have since been returned, and we're promised the quality will be following suit soon.
On a positive note, Sean Cody answered more truthfully that anything we've heard from Washington lately. There's that. So, SC blamed faulty camera settings for camera speed – fading color – fuzzy focus maladies. However, it does speak volumes of the naivete and/or lack of experience in the current production team if they expected the new cameras to have no learning curve regarding filming or editing.
It's like going from baking to frying but expecting every else to be the same. As we've been saying, one of the biggest issues is knowing they've been releasing scenes with "awful" color to their paying members. It's like a waiter saying. "we have bargain steaks today we're going to charge you full price for – but it's OK because we'll have the good stuff back soon." No, Not OK at all.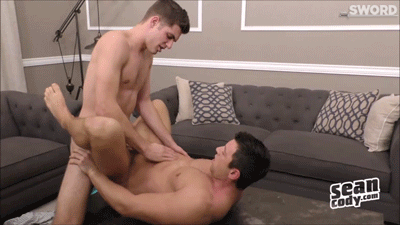 With Joey & Randy then with Joe and Brandon, the guys we're doing fine, it was the crew. This time, though, the chaos behind the scenes got in the way of anyone realizing the Jess and Shaw pairing wasn't generating very much heat. With the very notable exception of Jack, Jess is usually paired with twinks. I think he prefers it that way.
Likewise, yes, Parker porked Shaw. But for someone who's just figuring how to get pleasure out of bottoming, learning to fake it — or both: unlike Daniel, I don't think Jess pushed his buttons any more than he did Jess'. Still, five loads strong. That our boys did get right. Crossing our fingers, next time it will look right too.